E-ROUTES project and consortium, with the support of the Creative Europe Program of the European Union, in collaboration with ICARUS Croatia, consortium ICARUS, State archives in Šibenik and other partners, announce an international conference entitled Enhancing heritage experience – exploring cultural routes, which will be held during the 8th ICARUS Croatia Days, in Šibenik, Croatia, 23–24 March 2023.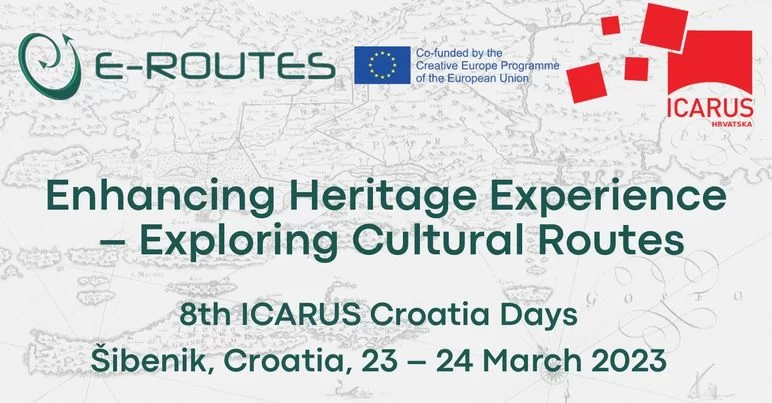 It is our pleasure to announce the Call for Papers for the 2023 Conference, which is opened until 15 January 2023. Please check the suggested themes, format and other details regarding the submission of papers on the CfP webpage.
We are looking forward to your submissions and to seeing you in Šibenik next March!