Let's Get Started!
Thank you for subscribing for the E-ROUTES Newsletter! This is our first newsletter for September 2022 and we will try to make the newsletters interesting and relevant to the project. If you have a suggestions and comments you can use our Contact page for that. We will also try not to overwhelm you and your inbox with emails from our side. :)


What's new?
In August 2022 the E-ROUTES team has created profiles at the two major social networks, Instagram and Facebook. The full news about this is available here. Please follow us and engage with the project!


"E-ROUTES: Time travel routes through Europe" is the Creative Europe project co-funded by the European Union (Call: CREA-CULT-2021-COOP), Project number: 101056580, through the the European Education and Culture Executive Agency (EACEA) as the EU granting authority.


For more information about the project please check the following links:
Thanks to great work of our manager for administration and communication Jelena Glišović, the Instagram page is already followed by 118 users! Check out awesome illustrations and animated GIFs!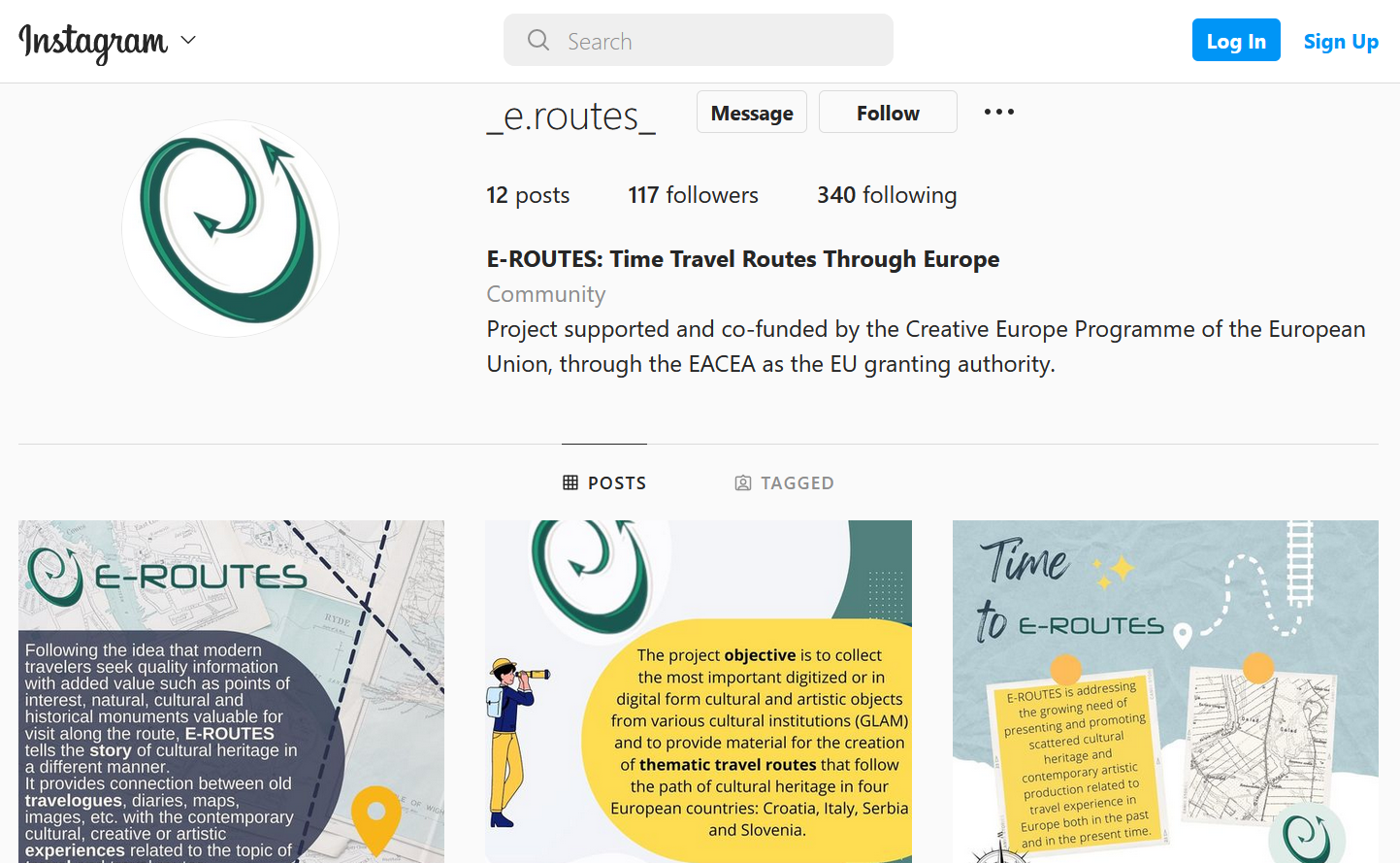 ... as well as on Facebook.
And there are already 161 followers on Facebook, with 132 users who like the Facebook page. Great work Jelena!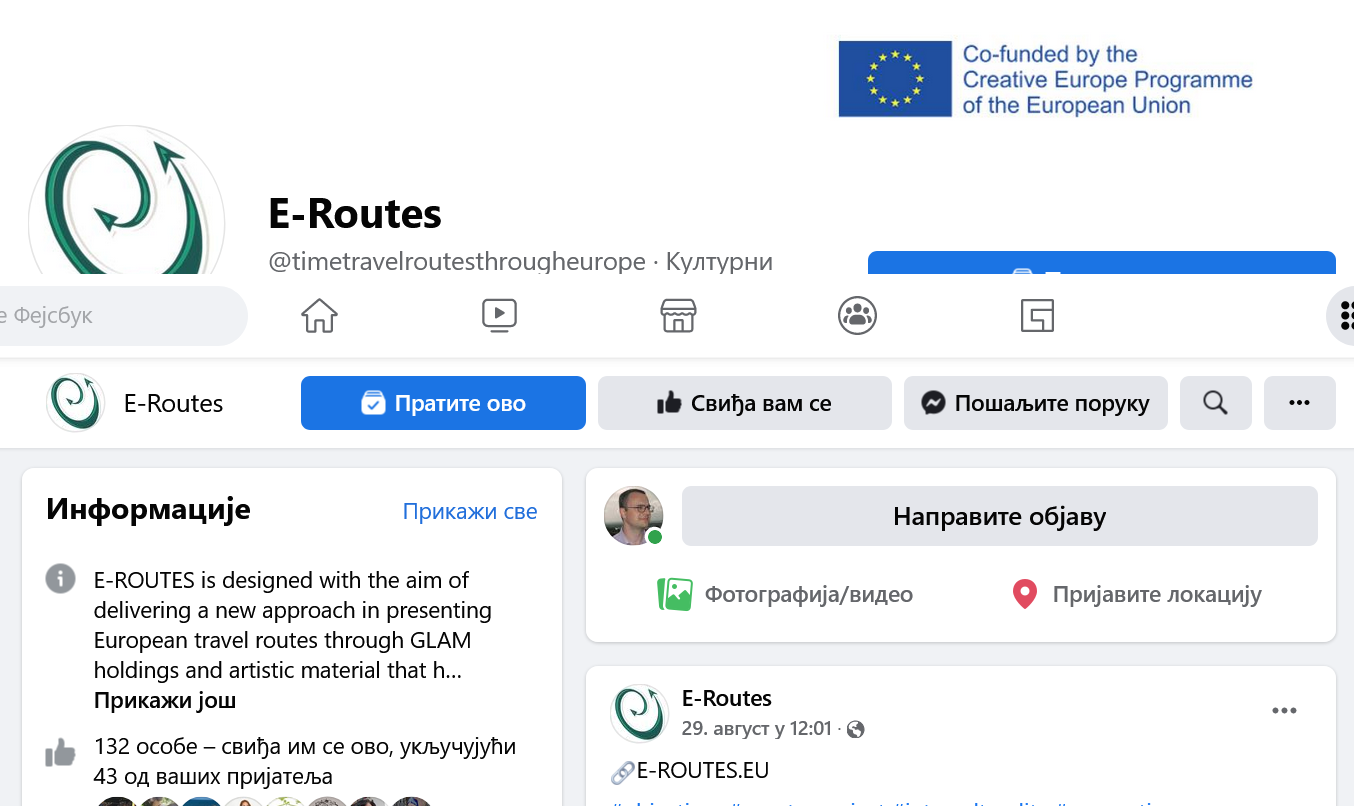 Project update

In September and October 2022 the E-ROUTES team is planning two meetings of the partners and associated partners. These will be the first meetings of all partners since the official start of the project in July this year.


The September meeting will be online and is intended to be the preparatory meeting for the October two-day gathering of partners in Belgrade. We are planning to practically steer the project and its implementation during the meeting in Belgrade, which is scheduled for 6-7 October 2022. Serbian Library Association will be the host in Belgrade. The E-ROUTES team will publish a report about this meeting at the Project's website, so stay tuned!